Many people choose to have a bar at their special occasion, and each event calls for individual bar and accessory needs. From size to pricing and overall style—these are just a few of the factors to consider when choosing the perfect fit for your event.
Whether you're planning a wedding, corporate event, or party, don't forget to look into all the details that create the perfect alcohol hotspot! Here are a few tips to help navigate the planning of your bar.
What kinds of events benefit from a bar?
Depending on the type of event you are having, the bar and accessory needs will vary greatly. You might even want to consider using decor and accessories to make your bar something of a showpiece of your event, ensuring that it will stand out from the rest.
Wedding Reception
The ceremony has ended, and now it's time to celebrate! Having a bar that will accommodate the size of your guest list is essential to making sure they are all well taken care of. This could mean having multiple bars or even a bigger bar with two bartenders to ensure everyone can be served promptly. Incorporating additional elements such as a champagne flute wall will help make serving guests faster and more efficient. Elegant draping, bulb lighting, and backdrops are all great additions to help make your bar setup pop.
Party
Even a small event can benefit from a bar. Engagement parties, graduation parties, surprise parties, and more can all be brought to life with a bar. This is a great way to keep drinks, mixers, kegs, and coolers sorted and together. Partner your party bar with a keg cooler, beer buckets, or beverage dispensers for mixed cocktails.
Corporate Event
Cocktail hour is always a great time for networking and socializing. Making sure that you have elegant ways to impress your guests is a big achievement. Add a buffet or whiskey/cigar bar as an elegant way to spice up your event. This option is also well suited for using self-serve options or private VIP open bars for guests.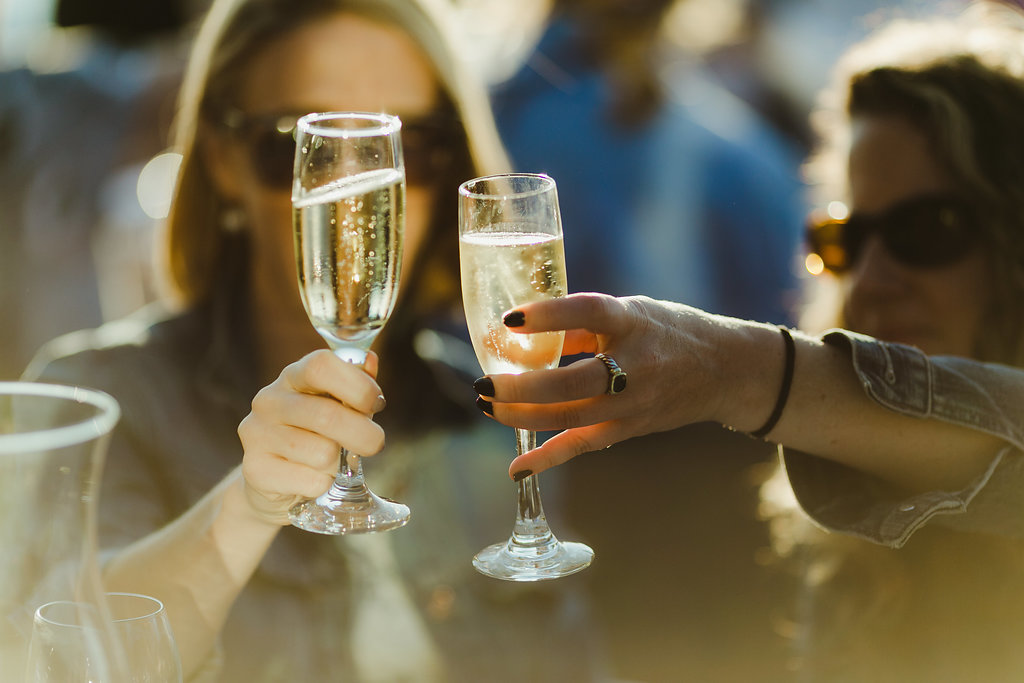 What type of bar will you have?
Open Bar
An open bar is one of the most popular options when planning a wedding. When booking this type of bar, you pay a flat rate, and your guests can order unlimited drinking throughout your event.
Consumption Bar
A consumption bar is very similar to an open bar; however, at the end of the event, you pay based on the inventory that was used.
Cash Bar
A cash bar typically is something for an event that is on a budget. This would be a bar where guests would have to pay for their drinks as they order them. The hosts do not cover the cost.
Dry Bar
A dry bar is a great idea for those who don't drink or an event that is for minors. This could be a mock-tail list or simply providing sodas, juice, and flavored waters.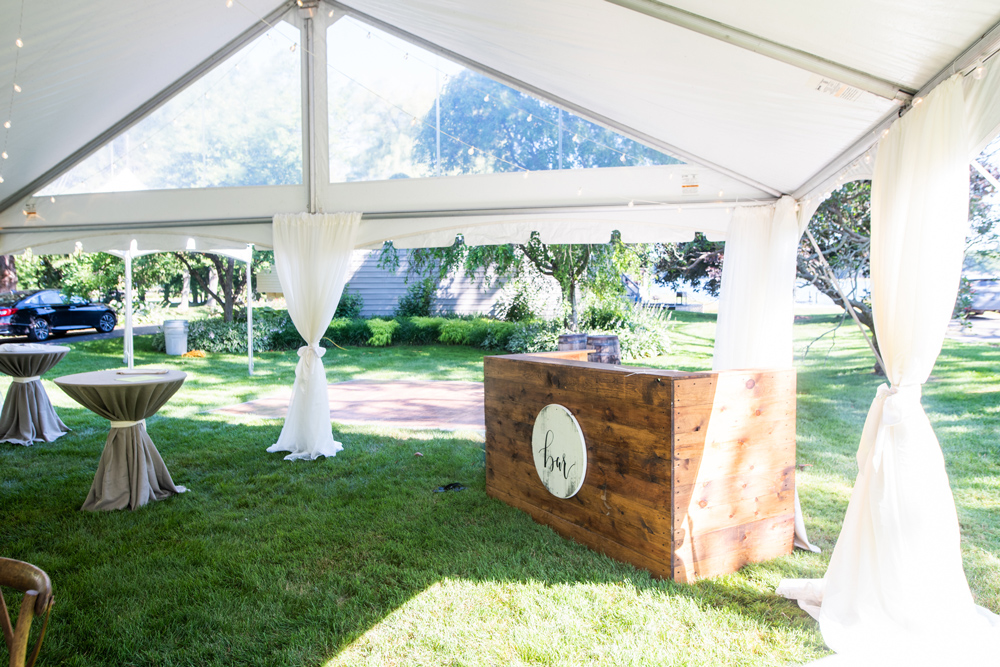 Have a spot to relax away from the bar
Bistro and cocktail tables are an easy way to decorate your wedding while creating social areas for guests to gather around. Adding linens and flowers transforms a simple table into something that becomes a functional and cosmetic part of your setup. You don't want everyone to crowd around the bar throughout your event, so this is a great way to prevent crowding yet still have a place for them to set down their drinks and socialize nearby. Adding bar stool chairs can provide more long-term socializing during the event.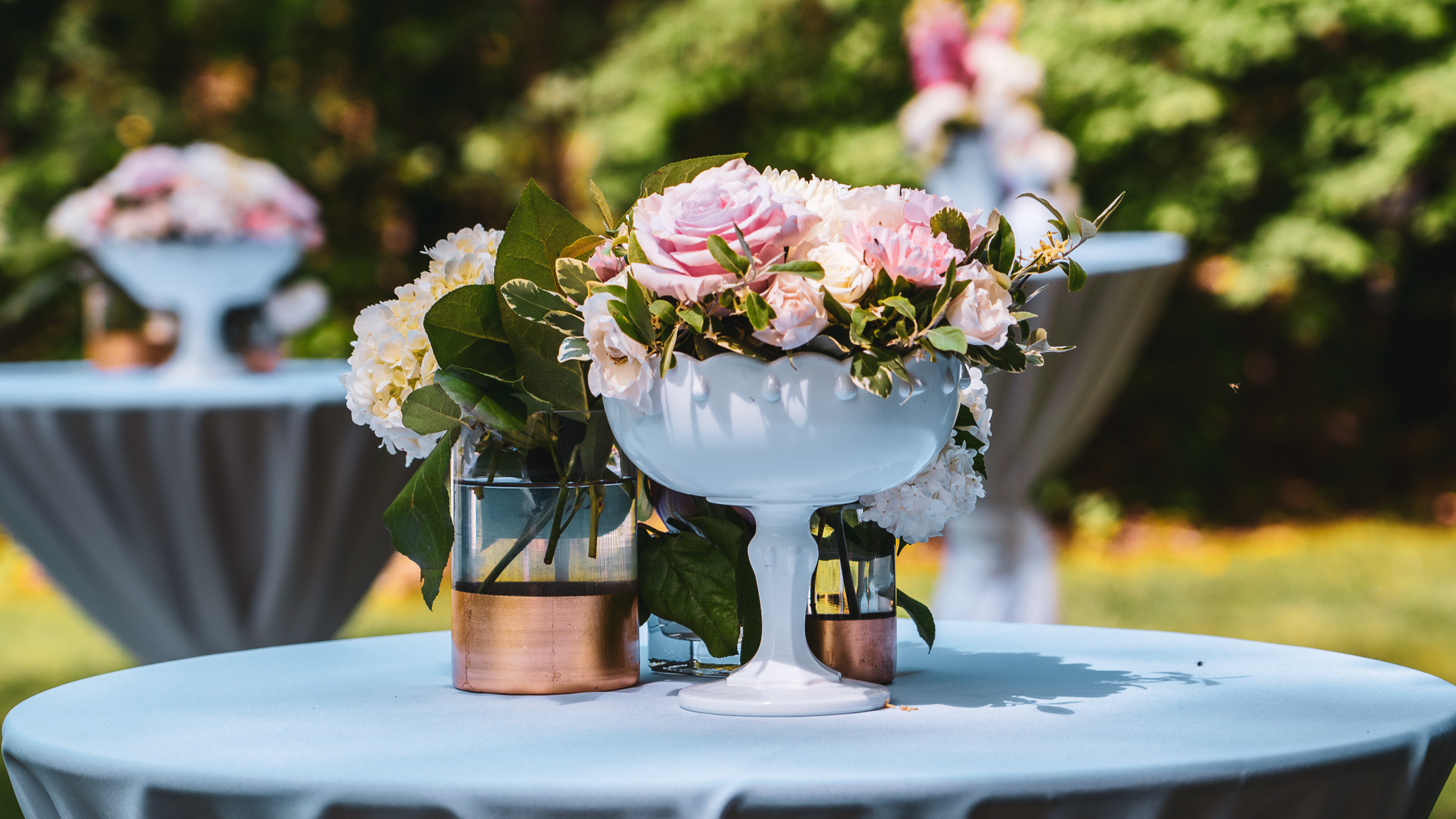 From alcohol to mock-tails, everyone needs a special drink to make their event truly sparkle. Serve it up on something slightly more elevated than a folding table and make your experience more memorable for every guest. Contact us today to learn more about our bars and catering options or build a quote through our collections page.