A little history in the making
Industrial, rustic, and timely are just a few words used to best describe The Harris Building. An iconic part of downtown Grand Rapids, The Harris Building has a vast history behind it. Built in 1892, it was home to a secret fraternal organization known as, The Knights of Pythias. It went on to house a furniture company and more recently transformed into a part of ArtPrize. The Harris Building is now best known as a staple venue and shared workspace in the Grand Rapids area.
One thing in particular that we adore about The Harris Building, is the aesthetically appealing, rustic, and timely appearance of the interior itself. This makes for an incredibly fun venue to work with using our extensive catalog. It is our delight to match different linens and glassware to individual needs within the fantastically rustic space.
We sat down with Kelsi Gaunt, the Director of Event Operations, to talk about some of the venue features and favorite inventory items that Alpine Events offers for the space. Kelsi has worked beside us many times over the past year and a half for many different weddings and large events.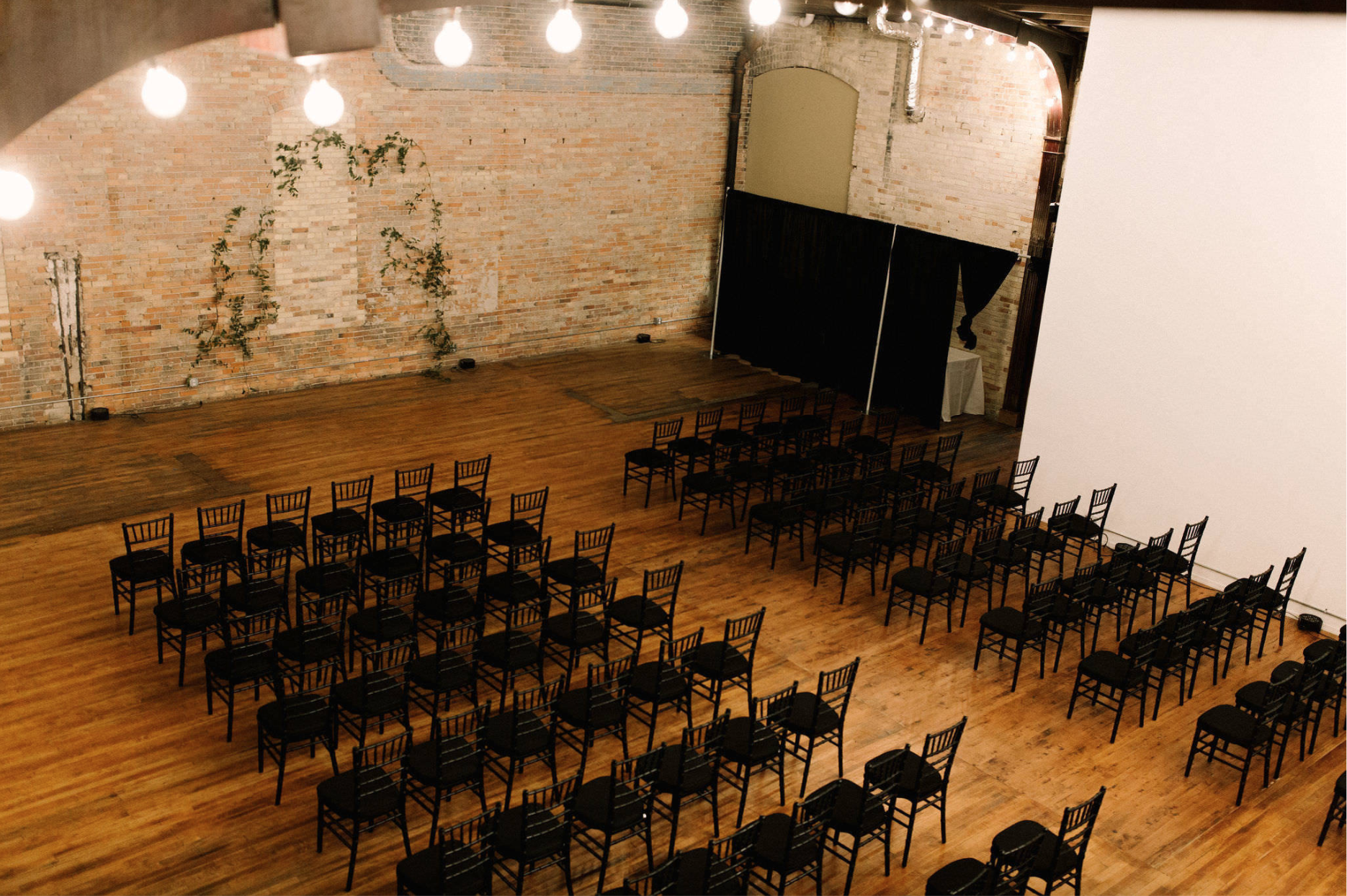 Venue Features
This venue is an all-inclusive spot where you get everything included when booking. Some features include exclusive Midwest valet parking, full-service, in-house DJ, basic linen, tables and chairs, an event coordinator, and a beautiful bridal suite area. The large capacity venue is great for weddings, corporate gatherings, and especially receptions.


"The truly special thing that separates The Harris Building from other venues is the historical aspect. When a couple books with us, they learn about the fascinating history and stories that took place within our walls and then get the amazing opportunity to add their own stories and memories to our building's history," says Kelsi Gaunt, Director of Event Operations.
One of our favorite features is the bridal suite area. This is a great way to allow your bridal party to gather before the event and watch the entire thing come together while the event coordinator takes care of all the details. Talk about being pampered on your wedding day.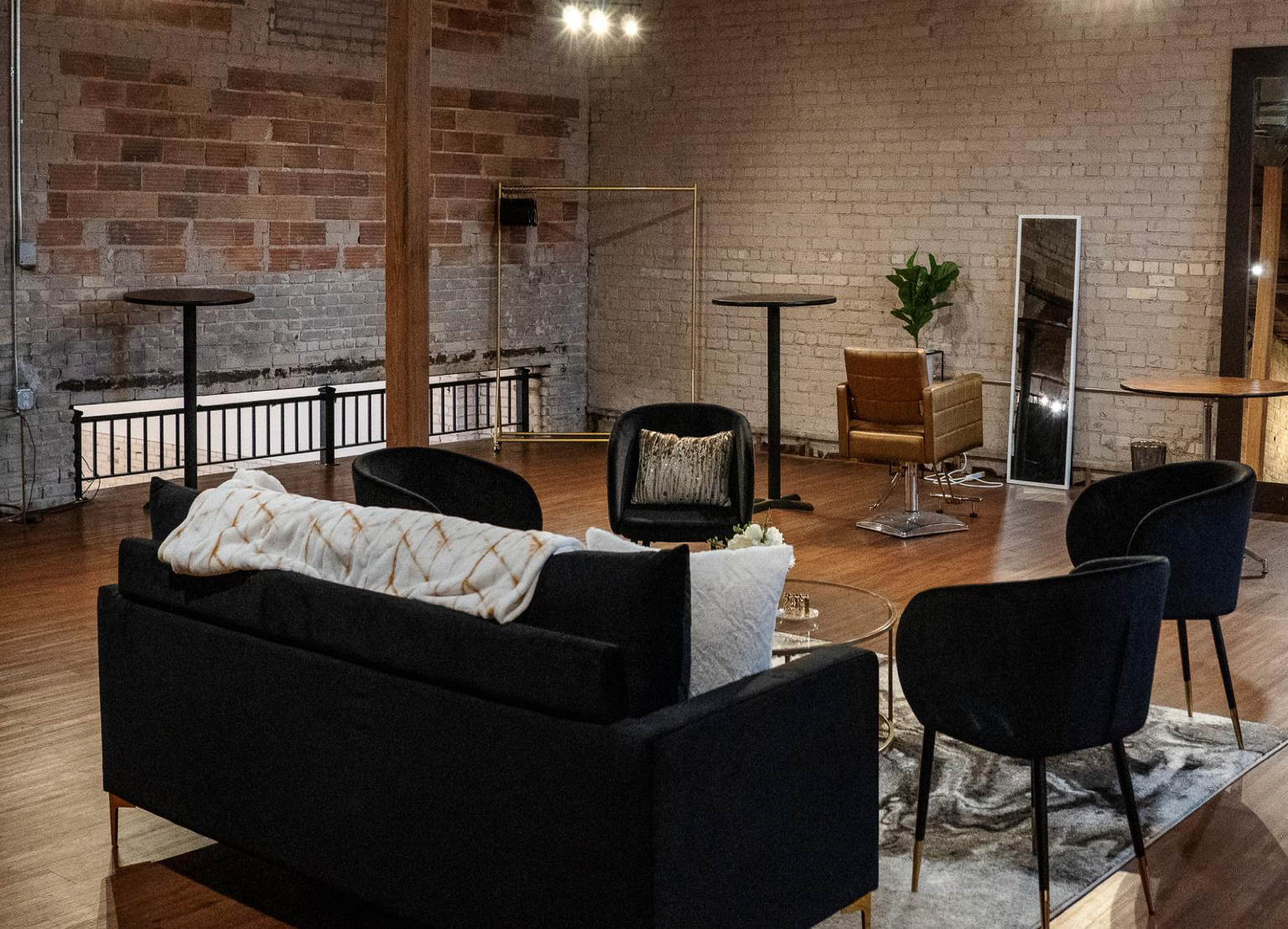 working with Alpine Events
While speaking about the venue, we asked Kelsi to tell us about their experience with Alpine Events. Kelsi exclaims, "Tents are the biggest items that stand out to me personally—even though we are an indoor venue, the quality I have seen from your tents is unbeatable."

We also discussed the intimate wedding structure that we are able to achieve when partnering with The Harris Building. Kelsi describes our rentals as such, "You offer a variety of modern, high-quality glassware, flatware, and other place-setting items that fit into a range of budgets."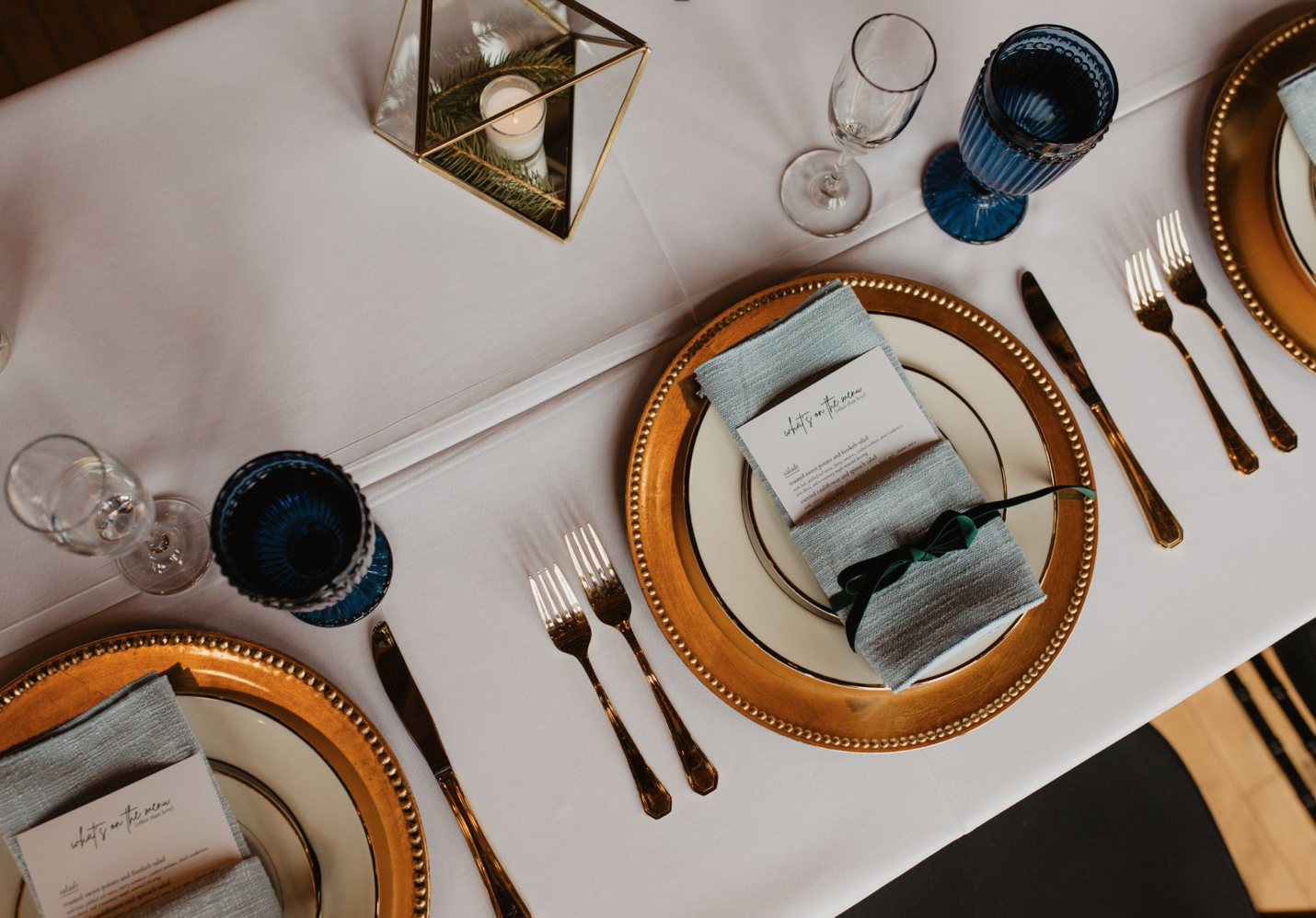 We love working with big venues to make big things happen on your special day. The atmosphere and experience of the building partner incredibly well with our services.

When it comes to Alpine Events booking and partnering with The Harris Building, Kelsi states, "We love the care, thought, and attention that goes into every order with Alpine Events. Your customer service is always top-notch, and your products fit every event need."
We at Alpine Events can't wait to plan more events and weddings with The Harris Building in the future.
The Harris Building
P: (616) 245-2535 M: (231) 433-9053
E: events@theharrisbuilding.com
A: 111 Division Ave S. Grand Rapids, MI 49503